Answers
May 25, 2006 - 08:03 AM
This is a piece of cake.
Simply add a border tag and border color tag to the table tag.
Looks like this:


That should do it for you. Now, give me points.
---
May 25, 2006 - 08:21 AM
Borders are easily applied to tables within HTML with the addition of attributes to the table tag. In this case, to add a border and a border color, you simply need to add those tags to the table tag. Example
This will show a blue border around the table. You can adjust the color and size of the border simply by changing the values between the inverted quotes. You can also accomplish this through CSS but for that tutorial you will have to go somewhere else. It is slightly more complicated.
---

Jun 06, 2006 - 06:27 PM
Borders can be added to almost any object in HTML by applying the "style" attribute to the tag.
Example


Explanation:

border (the CSS attribute)
1px (the size - here in pixels)
solid (the style)
blue (the color)

Not so complicated after all...
Answer this question

Other Questions Needing Answers
About Quomon
Quomon is a network of IT professionals from around the world, collaborating by sharing knowledgeable answers in their specific field of expertise.
Recently Active Members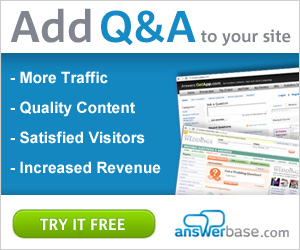 Please wait...