Answers

May 12, 2006 - 02:10 PM
Have you tried adjusting the margin using CSS?

---

May 12, 2006 - 02:33 PM
I'm not using CSS, just normal HTML.
---

May 14, 2006 - 02:19 AM
Do you have a link to a page showing the problem? Have you tried setting border=0 ?
---

May 15, 2006 - 06:54 AM
I dont have a link showing it, I am developing it off of my computer's drive. Have you heard of this problem before? The border is already set to zero.
---

May 16, 2006 - 11:23 PM
Can you post the html snippet surronding the images and the content below? Make sure the snippet demonstrates the same problem when in a page of it's own.
---

May 22, 2006 - 07:14 AM
This is a freaking great question, I've always had problems with this one.
---

May 22, 2006 - 05:01 PM
Even though you don't use stylesheets, it might be the only way to avoid the problem.
You don't have to create a complete stylesheet - the CSS code can just be added to your html document.
Try putting this within your ! section:

!

---

May 25, 2006 - 07:28 AM
There is an easy fix to this with simple HTMLIf you have a table like this:
It will have the space in interenet explorer. All you have to do is simply move the
tag up behind the
tag and it will solve the problem. I'm sure there are other fixes but this is the best one.Example: Hope this does the trick for you.
---

Jun 12, 2006 - 03:10 PM
Are you serious? That simple?
---

Jul 03, 2006 - 08:12 AM
I would use CSS if anyone reads this from this point on. Tables are out the door and it's just a matter of time before they disappear altogether.
---

Feb 11, 2007 - 08:19 AM
First the simple and direct solution:
display: block
This css property on an image will ensure that it is treated like a block level element - which will avoid the 3 pixel bottom margin problem (explanation follows below).
Example:
The explanation is that images per default are inline elements and therefore has to be aligned with neighbor inline elements, i.e. text. Per default this alignment will place images and letters on the same baseline. Since some letters, like j and g have parts below the baseline, the layout must reserve this space below the baseline for such characters. Result: The next block level element has to be places at least approx. 3 pixels below the image (depending on font-size and so on).
This is a workaround (it is mentioned in the answer to this question):
- placing the image tag between the surrounding tags with no spaces or linebreaks between, because that will prevent the layout engine from producing a text-element to align with the image. Just one single space or newline character is enough to break the layout, and therefore the css solution is recommended.
Firefox doesn't exhibit this 'problem', - in short because it is not behaving according to css standards.
(Main source:
http://www.quirksmode.org/css/quirksm...
)
---

Nov 24, 2013 - 09:53 PM
It's
standard behavior
in IE to draw a border around an image that's also a link. To eliminate all of them at the same time, include img border: 0; for your CSS rules. Alternately, you can include 0;' or even the deprecated credit border='0' to each affected component.
Source: http://www.frompo.com/
Answer this question
Other Questions Needing Answers
About Quomon
Quomon is a network of IT professionals from around the world, collaborating by sharing knowledgeable answers in their specific field of expertise.
Recently Active Members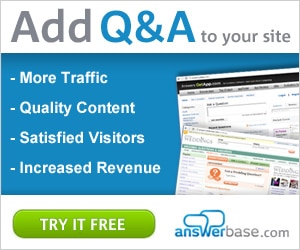 Please wait...