Answers

Oct 01, 2007 - 08:35 AM
There might be a way if you can first export your PDF document into html format, then import the document with word (or even better, frontpage)
---

Oct 01, 2007 - 02:09 PM
oops, what I said before, but in reverse.
Export your ppt file into html, then you can import to adobe.
The reasoning behind this is that pure html is the only medium that both programs use which supports hyperlinks.
---

Oct 08, 2007 - 04:04 AM
Thanks oracleofDelphi...

But Adobe Acrobat creating the exe error while importing.

Any trick?

---

Oct 08, 2007 - 07:13 AM
I'm not sure what version of power point you're using, but 2003 (possible 2002) and later saves with a bunch of active x controls which causes adobe errors.
try saving to the earliest version of html the software allows (like export to netscape 3.0 browsers)
this should create a subdirectory called (your filename_files) in there you can find the html file for each slide. those are the one's you want to import. it works with powerpoint 07 and adobe 7.0, but I think it should work with older versions also.
---

Oct 08, 2007 - 09:30 PM
Hi...OracleofDelphi,

I have Powerpoint 2000 with me.
I guess thats create problem.Isn't?



---

Oct 09, 2007 - 08:14 AM
I still think that powerpoint can export to older versions of html code.
The secret is to export your ppt file into the oldest version (most universal version) of HTML that you can find. For example, when I export to regular HTML, power point tries to use active X, JAVA and CSS. When I export to html for netscape 3.0, the code is rewritten to omit that code and is written in pure HTML. (Functions are replaced by
tags and so on...) normally, this degrades the functionality of the website, but who cares, we're interested in preserving the links for Importing to Acrobat. Again, the trick is to export the file into the simplist HTML code possible.
---

Oct 09, 2007 - 09:16 PM
Tried to publish as webpage for Netscape 3.0 later from powerpoint.BUT
No success...


---

---

Oct 15, 2007 - 01:46 AM
Thanks OracleofDelphi..

But I can't use online tool ( as offical data).



---

Feb 03, 2014 - 04:01 AM
When I use Adobe Acrobot Pro 9.0 to create PDF from a PPT file, the hyperlinks in the generated PDF don't work (unless I have http://... in the hyperlink text)!
Source: http://special-essays.com
Answer this question
Other Questions Needing Answers
About Quomon
Quomon is a network of IT professionals from around the world, collaborating by sharing knowledgeable answers in their specific field of expertise.
Recently Active Members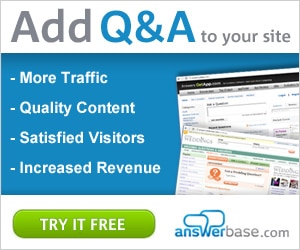 Please wait...