Answers

Nov 23, 2012 - 12:58 AM
I would suggest you that if you want to larn then you can..Its really good, But if you want to built your own website and your professional and personal website, then you can use "MAKEANYSITE.COM"
you will get everything here FREE!! How to make website, this we dont have to know further.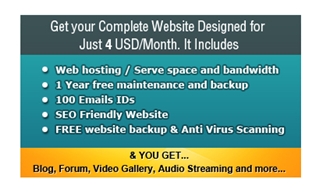 Source: http://www.makeanysite.com/
---

Nov 26, 2012 - 06:30 AM
If I had to develop a website today I would definitely go for third party option to get the website done proffessionally in order to compete with my competitors.
The best eCommerce solution platform I would choose is
IzzoNet
. IzzoNet is the only platform developed by experienced successful e-tailers themselves. Their exclusive features that can significantly increase both your profits and efficiency are, the quick and easy Data Import Wizard, unique marketing tools, and fraud/chargeback prevention tools are some of them.
Their flexible and adjustable team is always available to help you to resolve your questions as soon as possible, which makes it more advantageous for you.
Izzonet solutions are 100% consumer oriented and created in such away where their customer is able to gain maximum benefits/profits through their expertise in the industry.
---

Apr 21, 2014 - 03:36 AM
Lamp technology (php, mysql,magento)
---

Oct 26, 2014 - 12:31 PM
It depend on the need of website. Suppose you want a robust e-commerce website with thousands of customers then you should go for Magento. If you want a blogging site you should follow wordpress. For social sites and discussions you can either start from scretch using any PHP framework like Yii, symfony etc. or you can also use CMS like wordpress and Joomla with plugins.