Answers

Nov 26, 2012 - 10:47 PM
Hi friend, i am surprised to see that you want to use .net...
I dont know why do you seeking that platform....nyway i would suggest yu a free platform like WordPress!! You can make website there with a free doamin name and a free n furnished wordpress themes for e-commerce....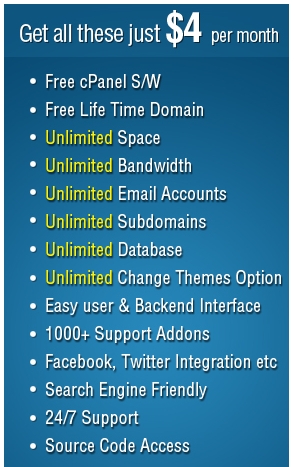 Source: http://www.makeanysite.com/
---

Nov 29, 2012 - 06:26 PM
This is not a simple integration, because RMS doesn't automatically push your products to the web so you have to have a desktop application that communicates with your RMS database to do that and then your shopping cart also needs to accept the RMS data via a web service too. I would first do a live online demonstration, get costs and decided what your needs are. Also, make sure your website can grow properly, and that your hosting costs will not sky rocket if and when your online store gets successful.
I would highly suggest to do a deep research about portal which has feature on RMS integration, one of most recommended is Izzonet, this portal has an easy management on RMS and any other software integration.
---

Nov 29, 2012 - 10:14 PM
There a lot of options available for developing ecommerce applications & affordable rate.
First of all please inform what are the facilities you wanted in your store?
It would be nice if you can provide sample site which you like to do the design?
Consider following points when you hire any ecommerce development company:
• Testimonials and Portfolio
• Relevant Expertise
• Customized Approach
• Quality or Price
• Future maintenance
• Systematic Service Delivery